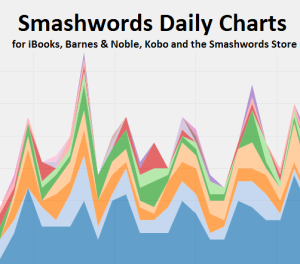 Self-published authors are at an advantage when it comes to data. They get updated information often and don't have to constantly ask their publisher for the latest information.
Smashwords has made it even easier for authors to get data they need to help with marketing strategies. Smashwords has added daily sales reporting for iBooks, Barnes & Noble, Kobo and OverDrive, the company announced on Wednesday.
Reports are updated same-day daily every three hours for Barnes & Noble; next-day daily for iBooks and Kobo; and same-day daily every 30 minutes for the Smashwords store.
This type of data will allow authors to see what is working well and what doesn't such as blog book tours, promotional coupons or direct advertising. It's important for self-published authors to have this information because they are also often their marketers.
Traditional publishing houses don't offer the quick information to its authors. Often, there is no way to know if promotion has worked and just hope the sales data comes back in your favor.
Self-published authors have great tools on their hands to get all the information they need to be successful.