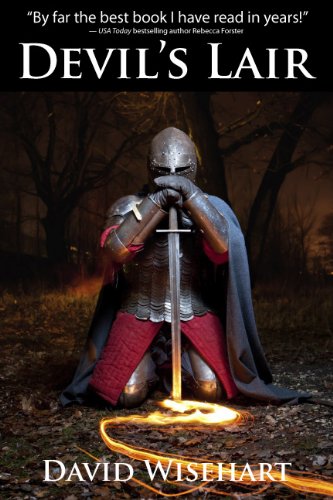 Where to find it: Amazon
Genre: Epic Fantasy
Summary: The Devil's Lair is an epic fantasy that follows four characters in search for the Holy Grail, which takes them across the Italian countryside and right into the depths of Hell.
Review: Dante's Inferno has inspired many artists over the years, David Wisehart is the next one. The Devil's Lair follows Dante's footsteps though Hell meeting familiar characters as well as historical figures.
The book was well-written and offered inspired prose. The characters were layered and complex, reeling in their own thoughts often. However, one of the key themes for the characters is finding redemption. The characters feature a friar, a poet, an epileptic woman that has visions and a Knight Templar. They find their redemption as they meet certain people from their lives that are in Hell who try to entice them to stay. The demons in Hell are real, but as people they have faced throughout their lives.
People may have issues with some sections of the book. There are some scenes with blood and descriptions about the plague, but also a rape scene that may bother some people.
One issue is that some passages were written in Latin, however, with no translation. You can get it translated using certain apps, but how many people want to take breaks from reading just to have a section translated?
This may not be a book for everyone. People who aren't into historical fiction may not find this interesting.
Rating: 3 stars