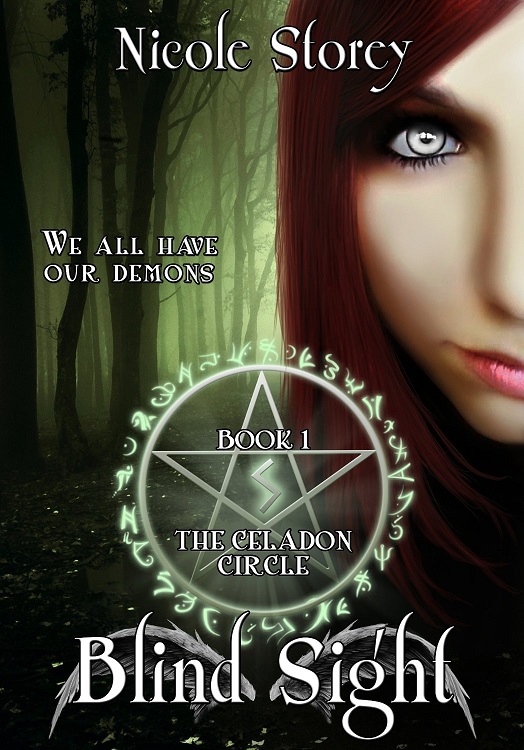 Blind Sight | by Nicole Storey
Where to find it: Amazon
| Barnes & Noble | iTunes | Smashwords | eBay
Being a teenage girl and growing up without a mother is tough enough. Throw in special powers, a brother who resents you and angels and demon vying for your attention, and you have the world going crazy around you.
Jordan has visions that allow her to see evil monsters. She relays those images to her brothers who hunt the creature and kill it before it can do more damage. Jordan is isolated, but loves her family. Her only friend is her family's guardian angel, but even he has been acting shady as of late.
Jordan's most recent vision sends the entire family on a hunt to Tennessee where they have to destroy a rare creature that is killing people in a small town. This hunt is anything but ordinary – if killing mystical creatures can be called ordinary – as Jordan learns more about her true nature.
The book is well written and the action moved throughout. The twists are interesting and you feel for Jordan. She tries her best, but that may not be good enough because things happened before she was born that she cannot change.
This is the first book in the Celadon Series by Nicole Storey, but you don't have to worry about there being a major cliffhanger at the end. The creature story wraps up and all the big secrets are out in the open.
However, I'm intrigued to see where Jordan's next adventure will take her.
Rating: Five Stars